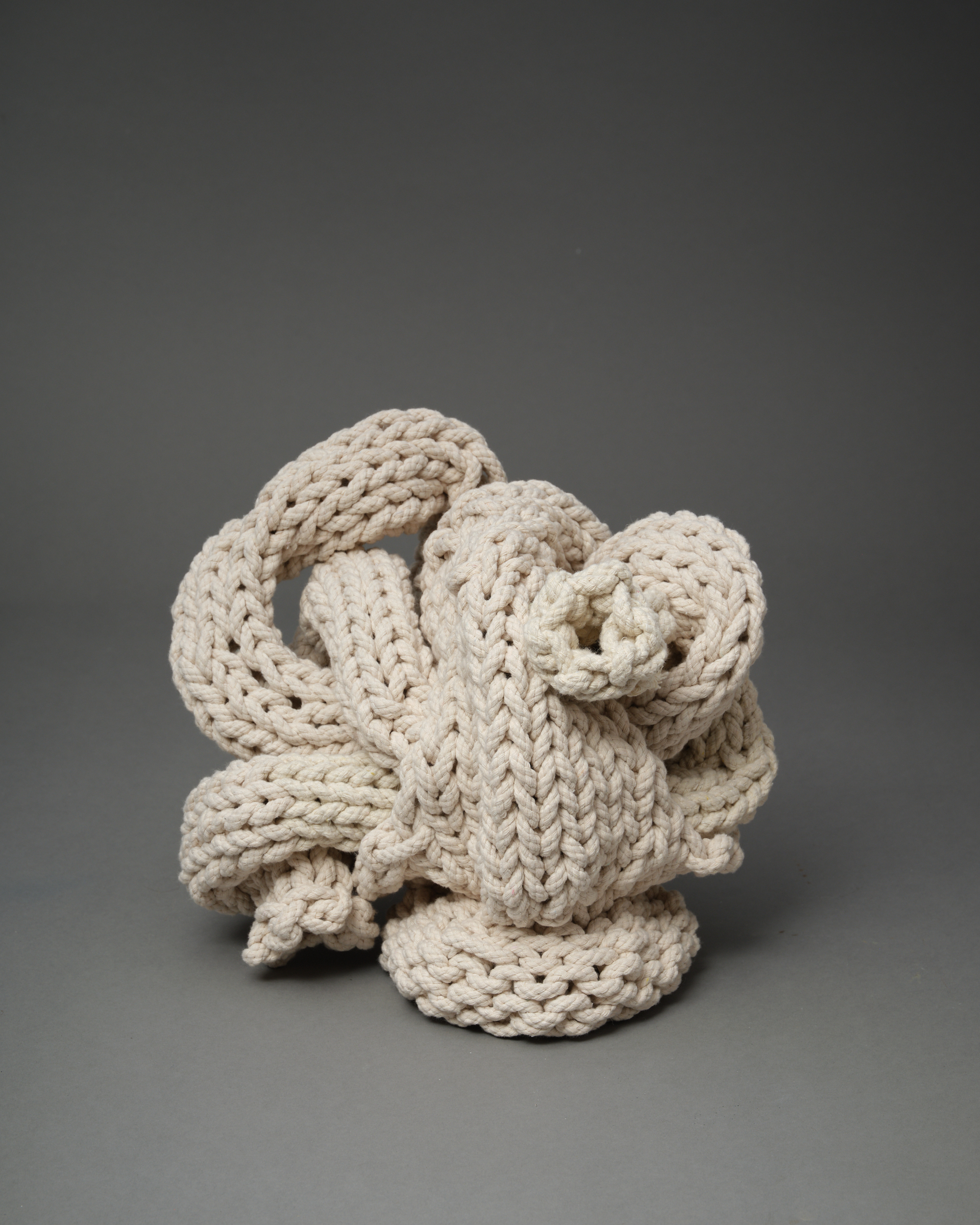 08/2020
08/2021

Ascending, Transverse and Descending

105 meters, 7mm cotton rope

H 480 x W 260 mm
This form opens, closes and splits into two; heads through itself and out the other side. Based on organs.

I made this in response to having major abominal surgery in 2020. One year later 08/2021 I tied it into a knot.

While making these soft vessels I adhere to a series of rules; one being that the form must take shape in one direction as one continuous line. No chemical bonds, only friction is used to transform the rope into an object.