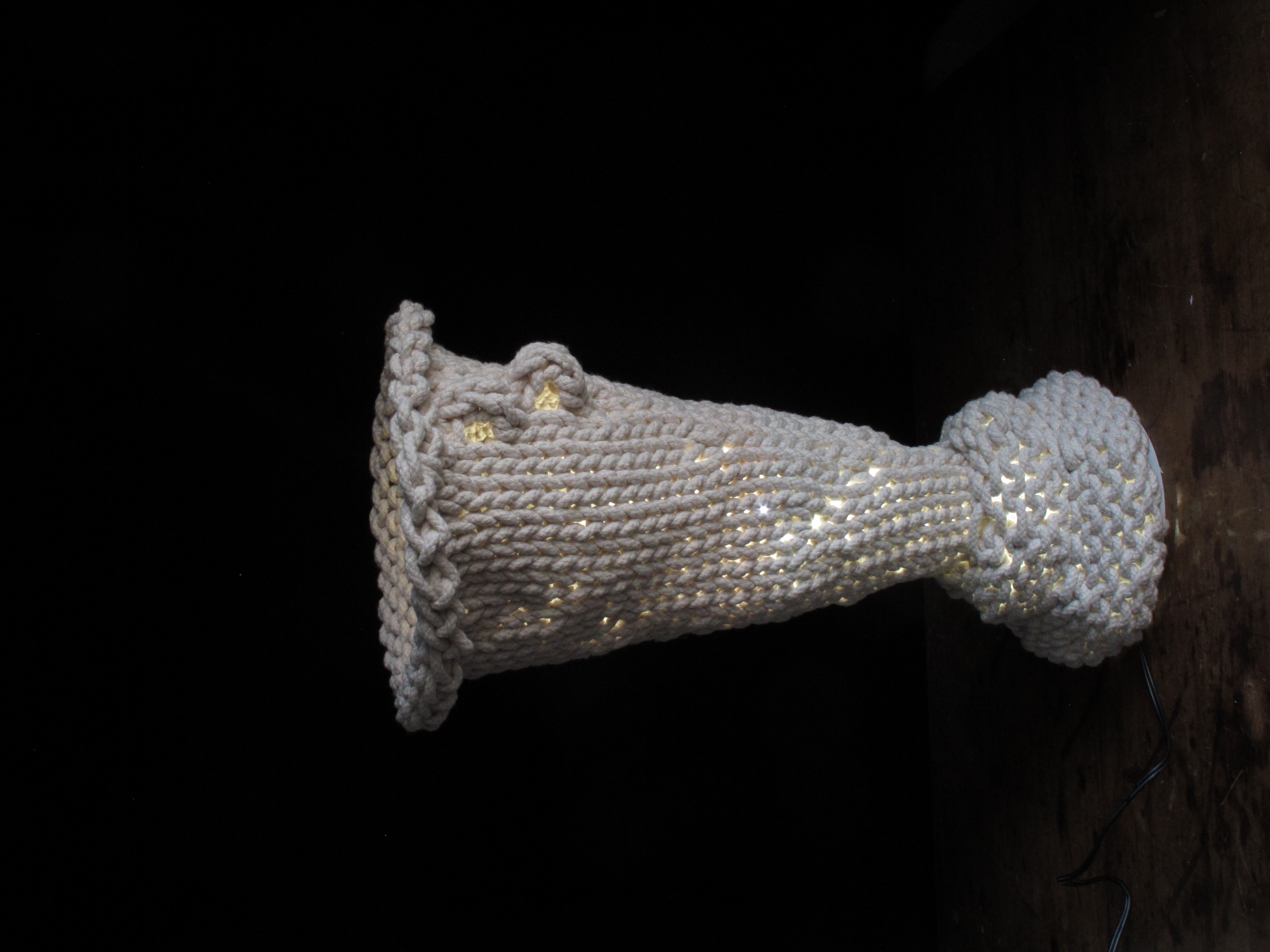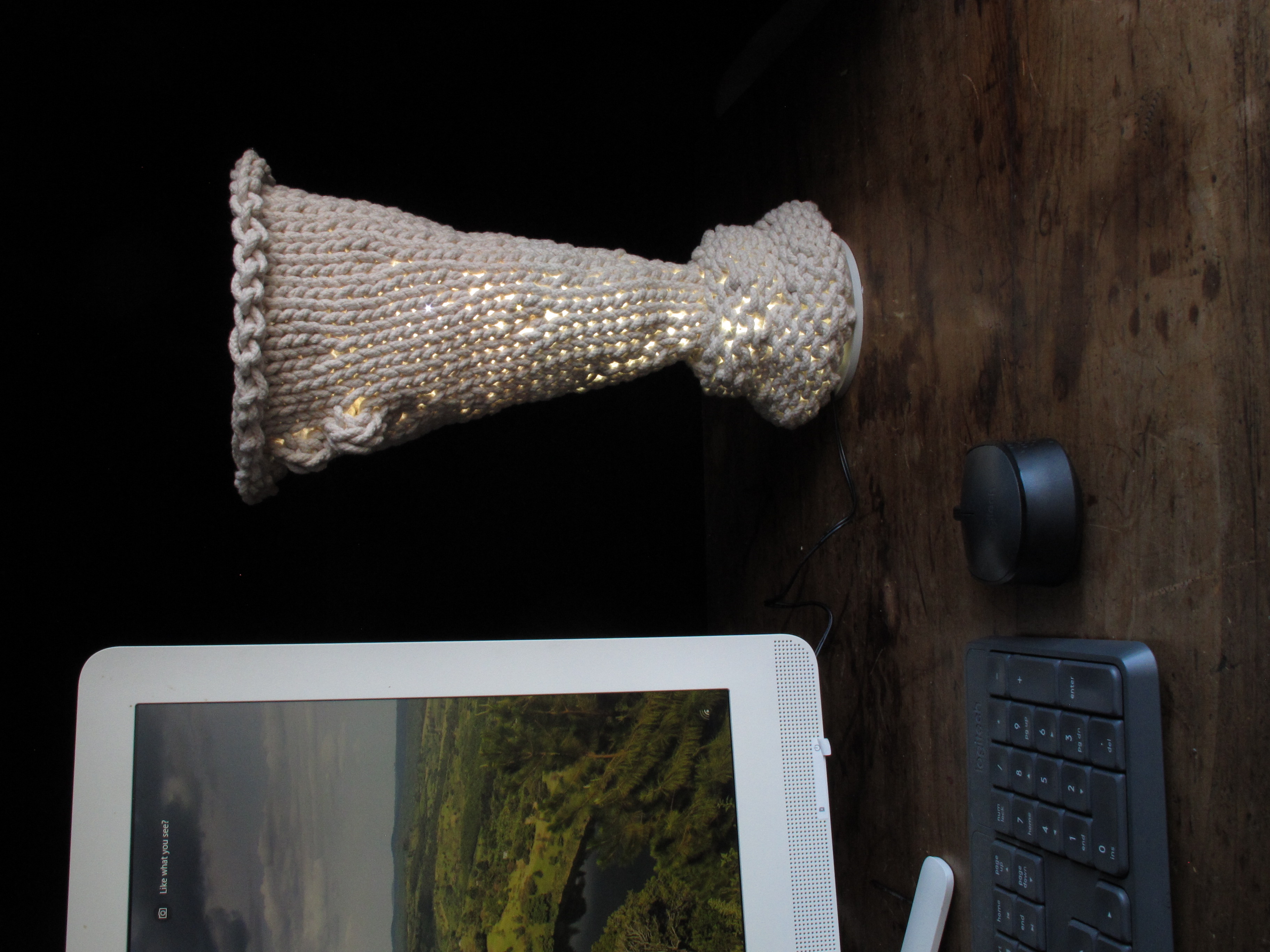 11-2022

Barnacle Lamp I
57 meters x 4mm braided cotton rope

H 350mm
W 200mm diameter of rim
W 130mm diameter of foot

Custom LED light stand


This lamp is an exploration of slow expansion. The form grows by one loop every revolution. It is based on a sea sponge form.

I have been making a series of lamps recently. I enjoy how the light illuminates each knot, and how the natural cotton colour glows.