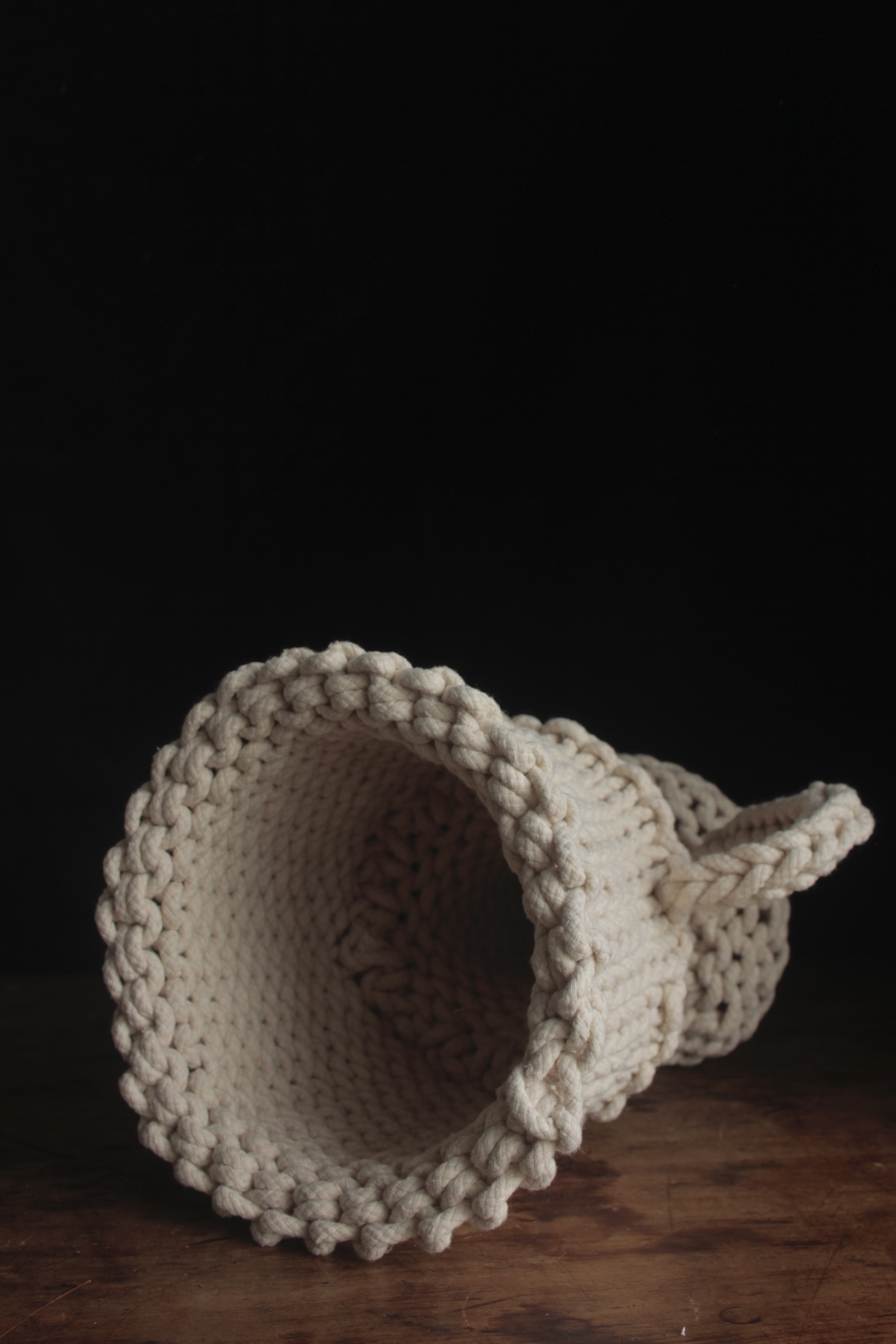 09/2021

Lockdown Cup (level 3)

60 meters, 4mm cotton rope

H 260 x W 270 mm


This is a cup was made on the cusp of Auckland moving from level-4 lockdown to Level-3. Made as an award for everyone who has been locked down at home in isolation.

While making these soft vessels I adhere to a series of rules; one being that the form must take shape in one direction as one continuous line. No chemical bonds, only friction is used to transform the rope into an object.