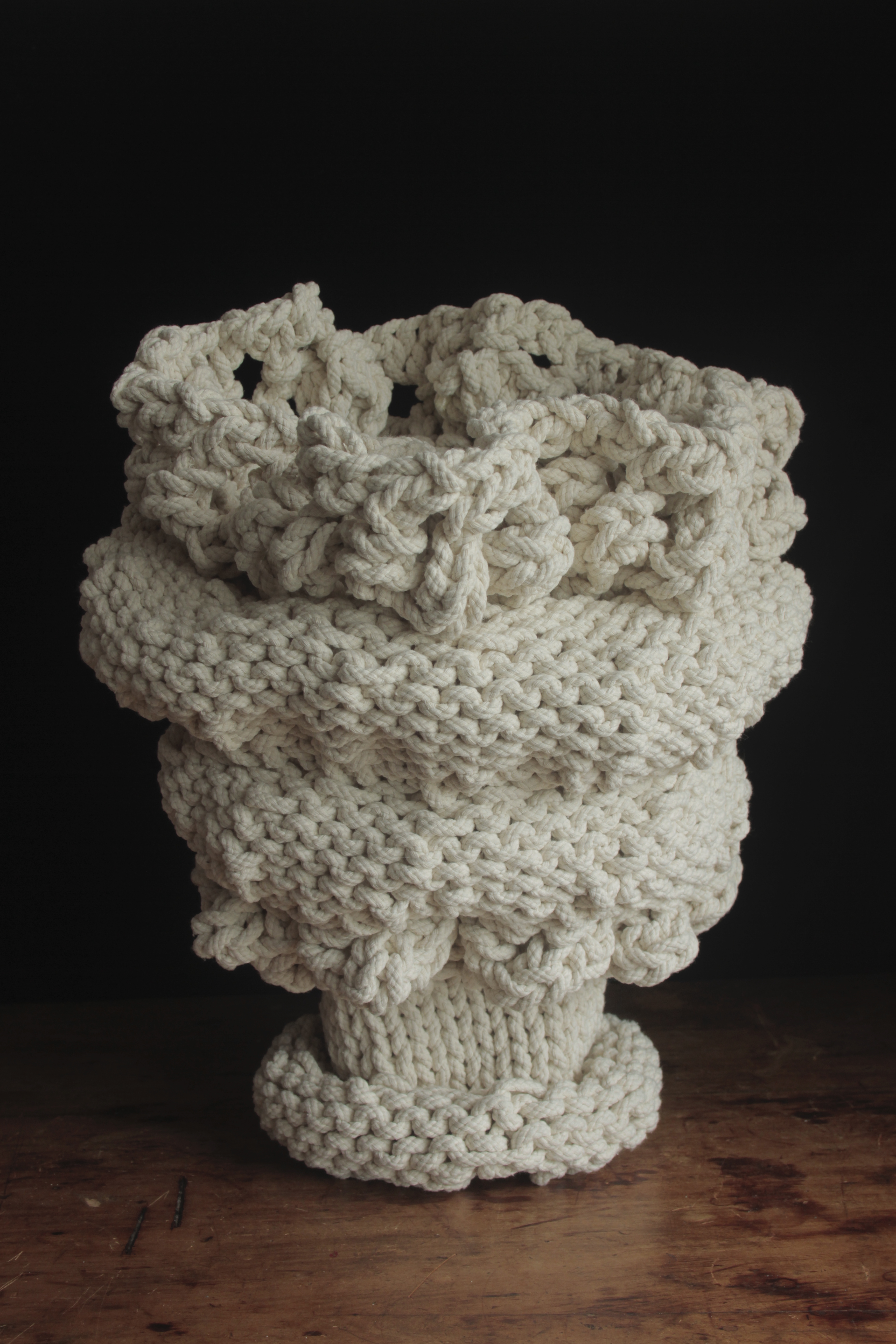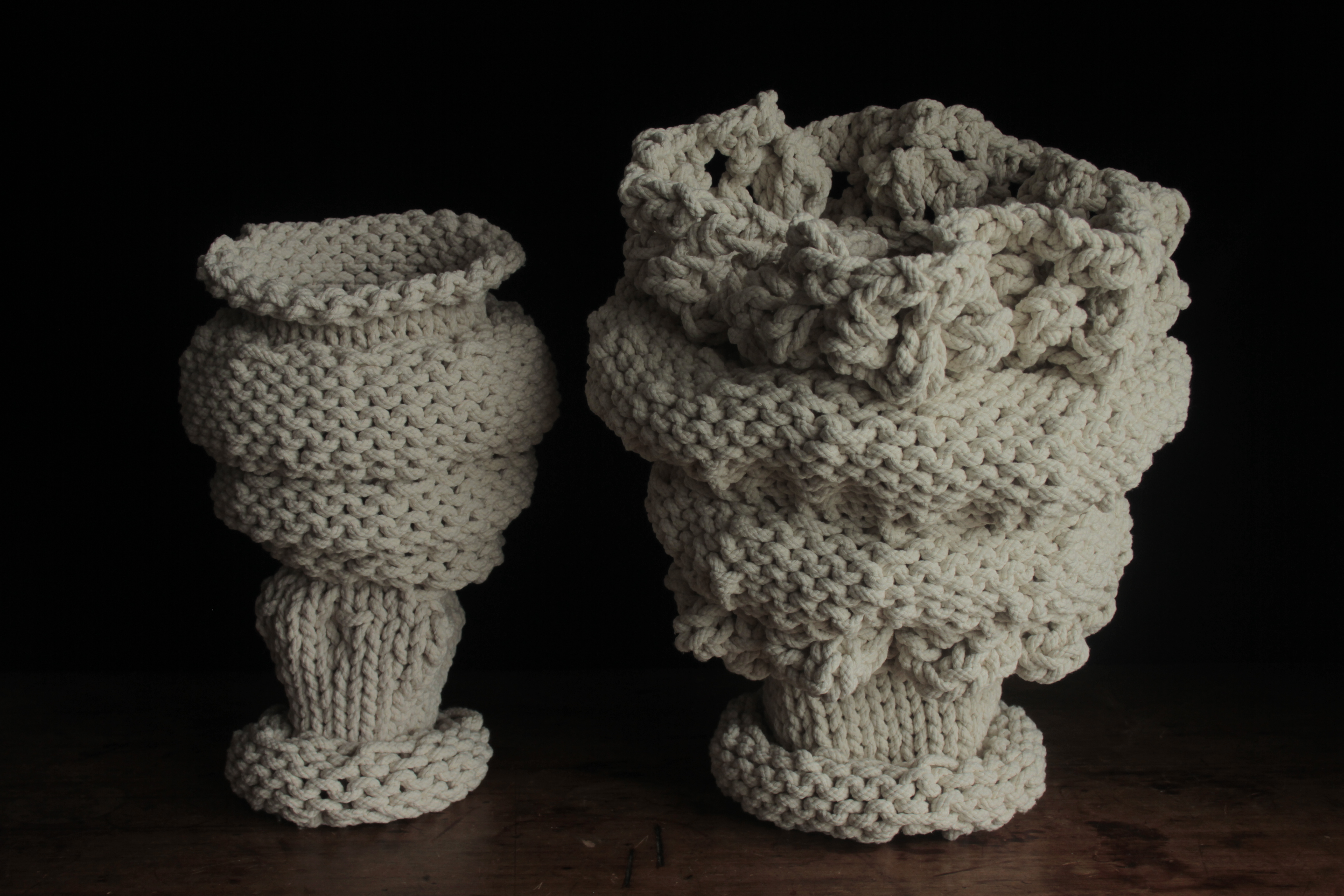 06/2021

Muscly Explosion Vase
(explosion series)

7mm cotton rope

H 380 x W 370 mm


This vase is colose to the physival limits of the form, before gravity pulls it down. Based on a smoke cloud from an explosion. Posting an image on instagram it was commented that the vase looked like it was on steroids.


While making these soft vessels I adhere to a series of rules; one being that the form must take shape in one direction as one continuous line. No chemical bonds, only friction is used to transform the rope into an object.