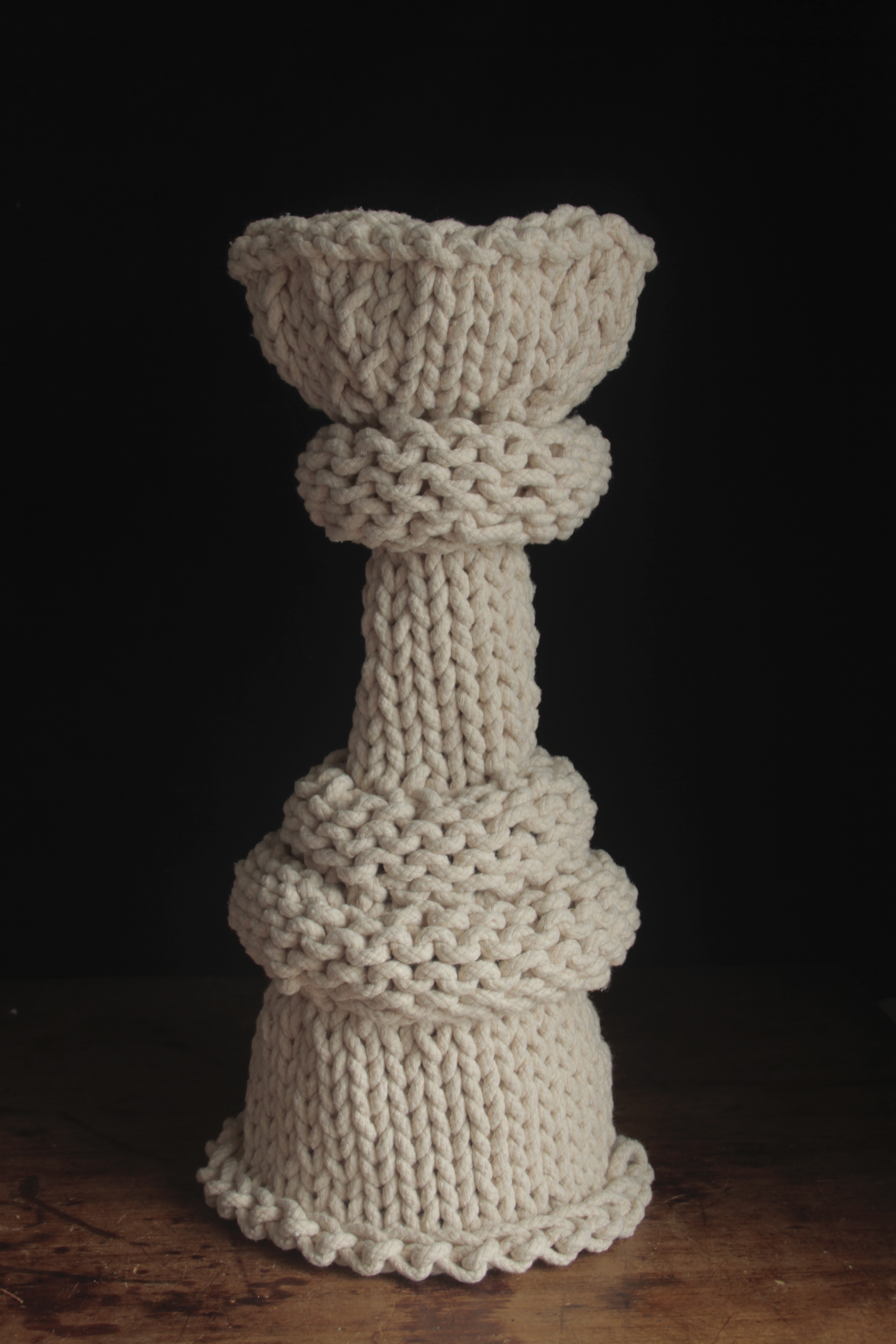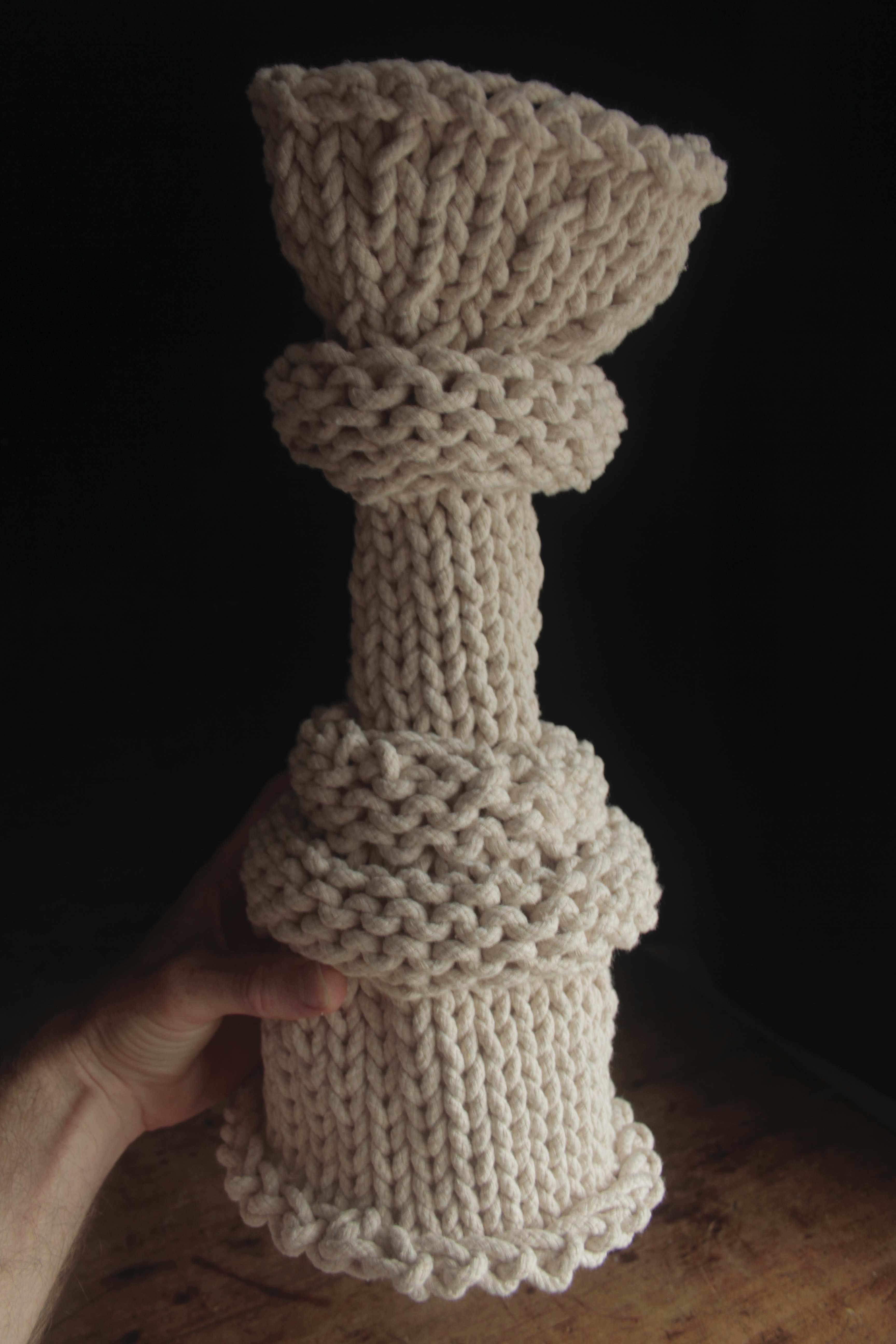 12/2021

Torch Form (Table Lamp)

63 meters, 4mm cotton rope

H 370 x W 170 mm
diameter at rim 150mm
diameter at base 170mm
This form is based on a elevated bowl form or a torch. Made specifically as a table lamp.

The bowl fills with light from the inside, while the body emits light. Interior fitted with bespoke LED light source.

While making these soft vessels I adhere to a series of rules; one being that the form must take shape in one direction as one continuous line. No chemical bonds, only friction is used to transform the rope into an object.